The end-to-end Revenue operations (RevOps) process is complex and requires a team of experts who can work together to execute, maintain, and continuously improve the process. But this doesn't have to be difficult. McAlign will help you get ahead of the game! The Right Partner You Need.
McAlign helps companies achieve revenue growth by simplifying and speeding up the alignment of sales, marketing and customer success operations across the full customer life cycle. Our unique RevOps framework is oriented towards aligning 4 keys pillars - people, process, platform and Insights for revenue acceleration.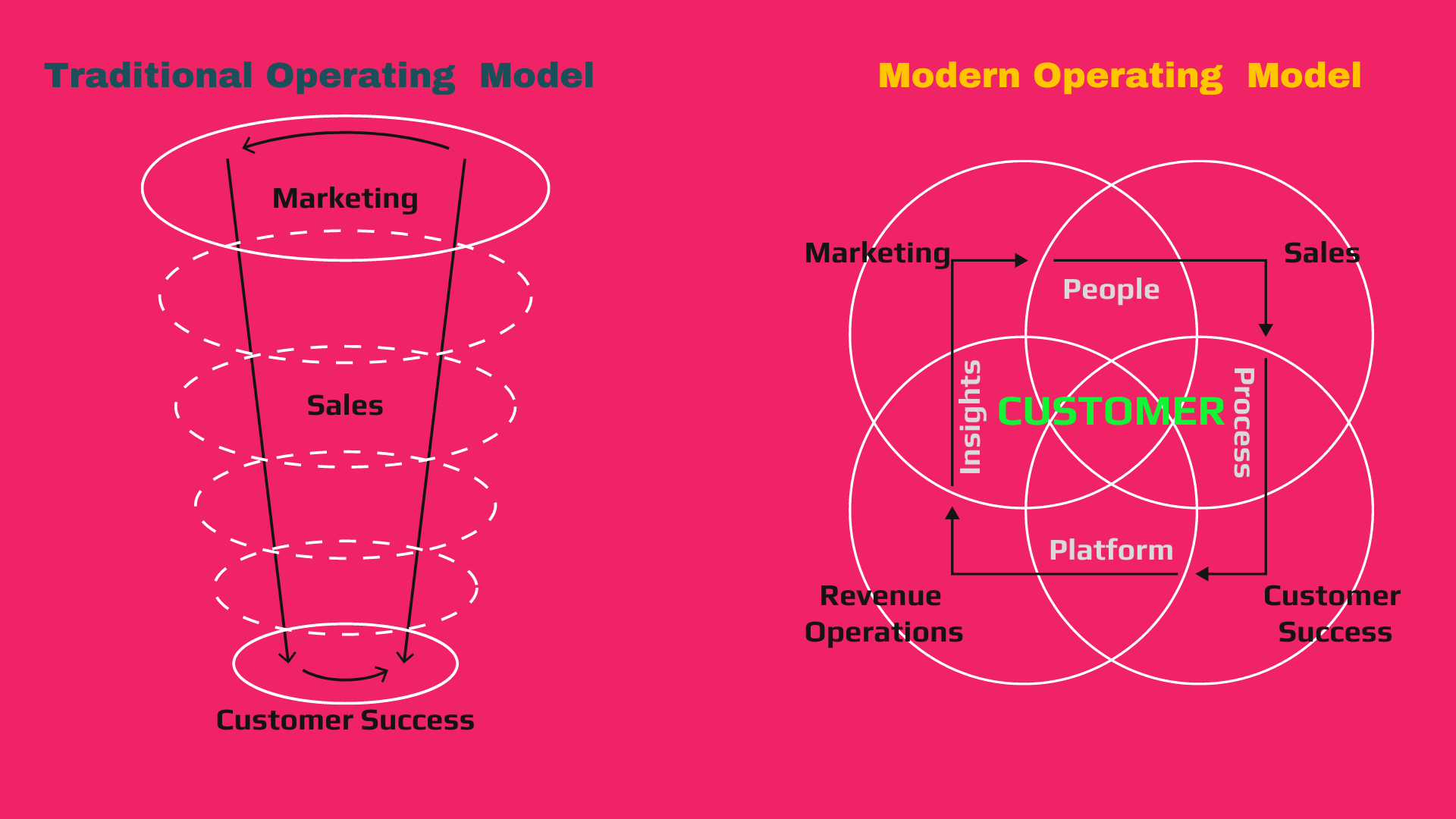 We realize that true benefits of RevOps cannot be realised unless organizations create unified strategy across sales, marketing and operations silos and create customer-obsessed journeys.

RevOps is a journey and McAlign partners in creating a milestone based approach to continuously enhance your RevOps capability maturity.
Unifying Revenue Operations
McAlign helps you unify fragmented revenue operations, which is essential for successful business outcomes. The Revenue Operations (RevOps) framework has an ability to mine processes, track all touchpoints in the customer life cycle, optimize customer journeys and create unified revenue funnel view across various revenue functions.

Providing a 360-degree view of your company's interactions with the customer, real-time insight into your process performance and ability to create interventions for optimizing customer interactions and journeys can yield significant benefits.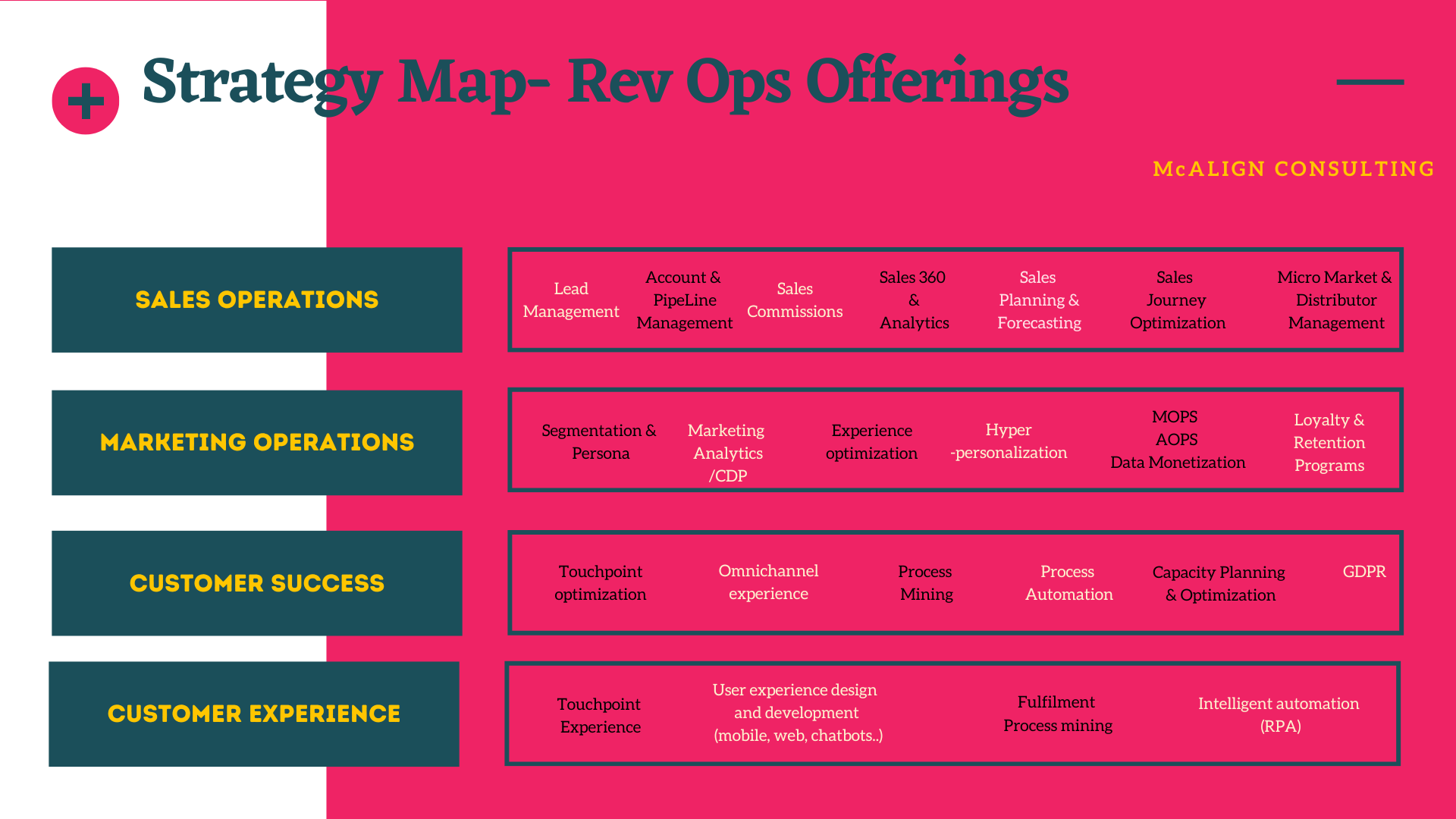 A successful revenue operation needs unified performance metrics, true revenue attribution and people capability development for resources across sales, marketing and operations functions.
Generating Value from Data, Platforms & AI
McAlign's platform utilizes artificial intelligence and machine learning to help you make informed decisions based on analytics and data. By utilizing AI technologies & machine learning, this framework has the ability to produce more accurate predictions than traditional methods and can be used for a variety of business tasks including forecasting, data analysis, process optimization, intelligent automation and hyper personalization.

Our solutions approach ensures platforms are designed and implemented for stakeholder success. These can range from desktop automations, in-premise platforms to cloud native SaaS deployments.
How McAlign helps?
McAlign is a unique revenue operations framework that helps you align your revenue operations data with your business goals.
Revenue alignment is a process of ensuring operational processes are aligned to the company's business goals. McAlign helps you align your revenue operations with your strategic goals.
McAlign's goal is to help enterprises align their customer experience, sales, marketing and operational processes to enhance customer experience and maximize revenue, McAlign provides 'turnkey' solutions, enabling digital transformation, visibility to revenue operations, leveraging data to reduce risk and improve efficiency, reducing cycle time for critical decisions.
Everything you need under one roof
McAlign's teams expertise in Revenue Operations is amplified from their deep experience in process re-engineering, analytics, automation, digital transformation & people capability development & change management. We design and deliver intelligent, data-driven solutions that cut across an organization's silos, focus on managing complete customers lifecycles and enable revenue operations principles across the organization.

We enable the complete people – process – platform triad for our customers to achieve successful revenue operations transformation.
RevOps maturity
Assess your enterprises Revenue Operations maturity with our proprietary capability assessment tool specifically designed for enterprises to self – assess and identify areas which need prioritization for starting a successful journey towards integrated revenue operations.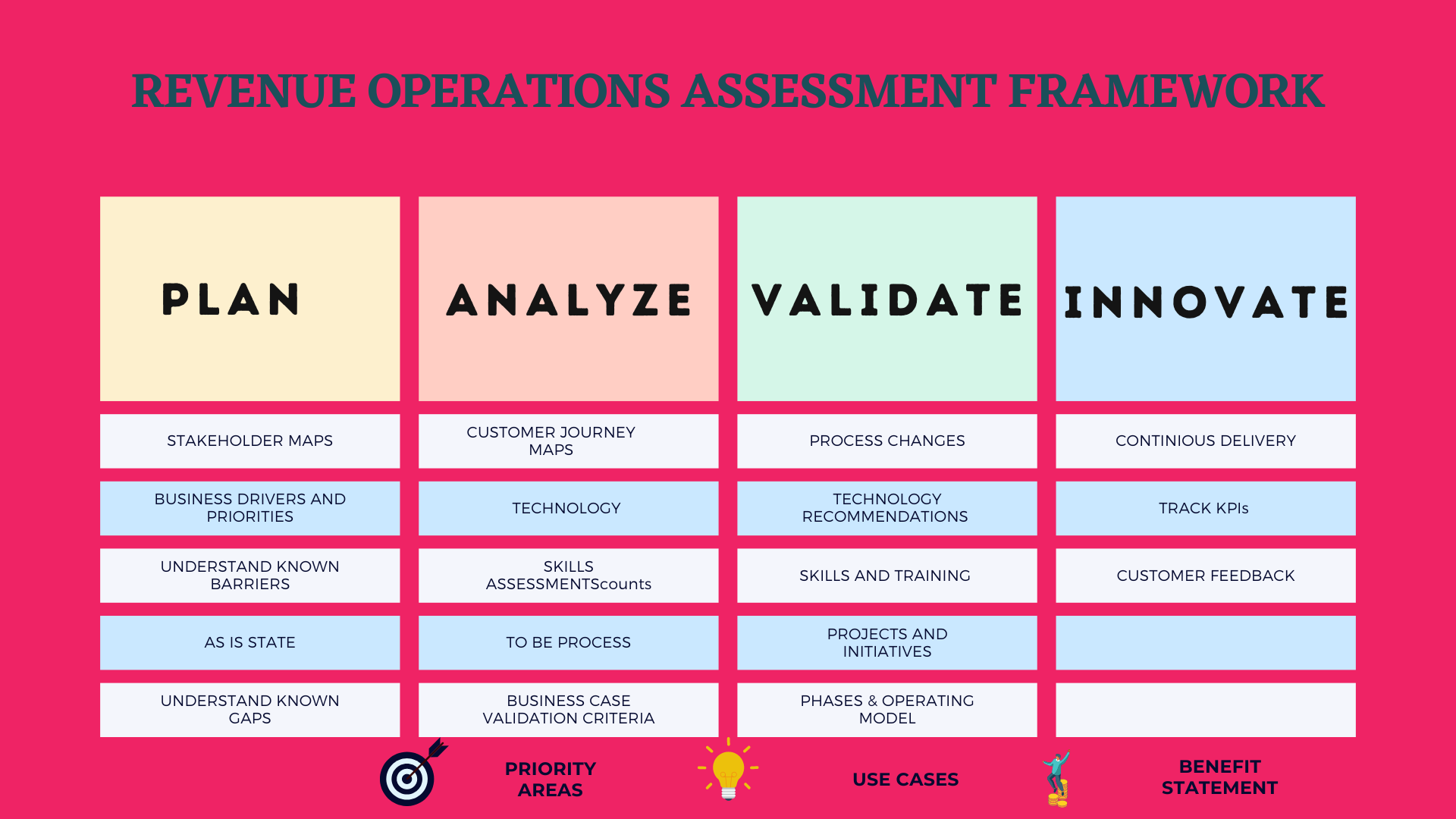 Write to us at [email protected] and we will share the capability assessment link with you.